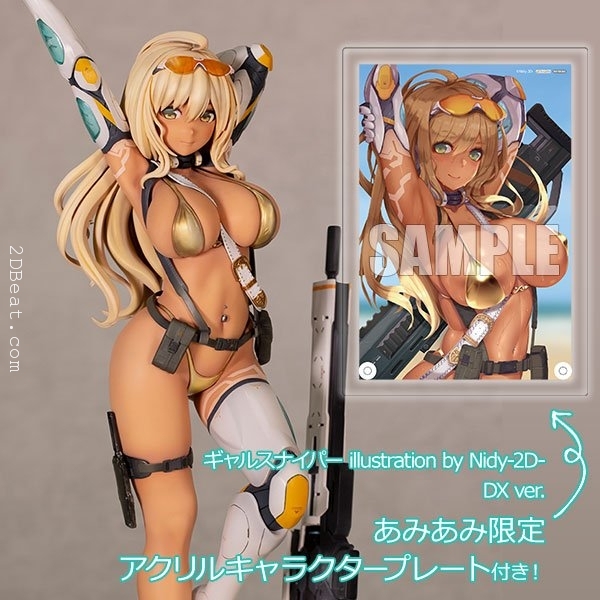 –The original character drawn by popular illustrator Nidy-2D-, [Gal Sniper], has been made into a 1/6 scale figure!
-A gal sniper who relaxes at the beach with outstanding proportions and a cute smile.
――The mysterious combination of the mechanical cybernetic arm and leg, the tanned skin of light brown and the fascinating combination of the gold bikini has been reproduced as a beautiful original picture.
-A different facial expression part newly designed by Mr. Nidy-2D- is also included for this figure.
――Two types of body parts are included, so you can enjoy the expression of the costume and the natural body expression.
――Please enjoy the charm of [Gal Sniper] by all means.
–Upper and lower cast-off specifications
-Accessories: Different facial expression parts, rifle parts, 2 types of body parts, 2 types of original postcards
–Prototype production: HIRO